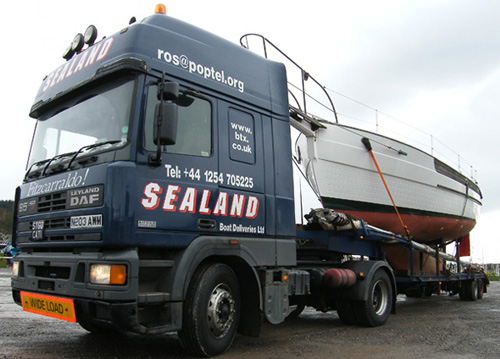 We unstep the masts, stow the rigging, transport by road and sea, lift,
launch and re-rig all craft.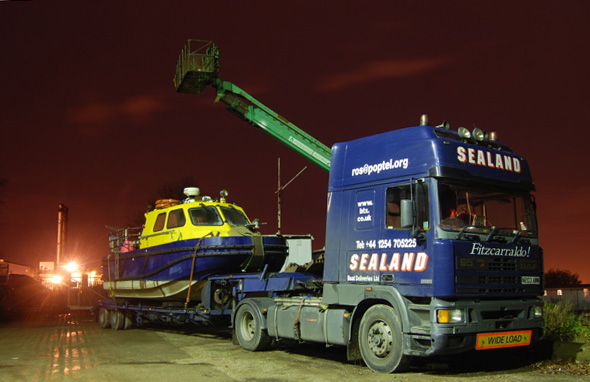 We crew and deliver survey vessels on tightly-timed moves for the leading
European operators.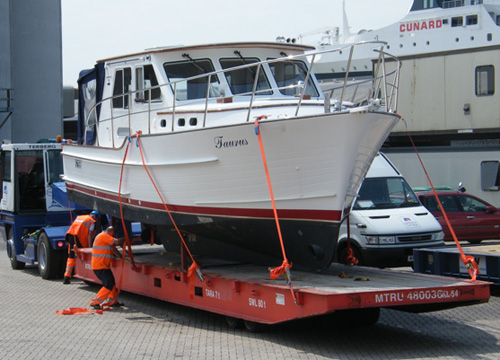 We pack and ship yachts of all sizes across the Atlantic Ocean.



Every week for 50 years, Sealand Boat Deliveries have been moving special boats
and important yachts for unforgettable customers.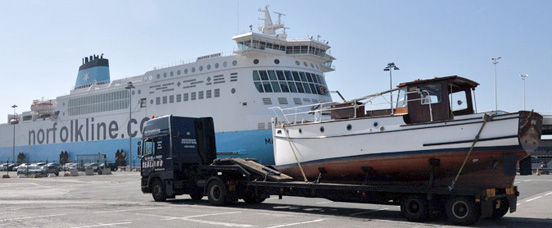 In June 2010, we recovered the Dunkirk "little ship" ANNE 70 years after she rescued soldiers from the
beaches in the 1940 battle.


In March 2010, we lifted the new 40 tonne barge CADHLA after she was icebound during the winter in
Lemmer NL and launched the 18.0m vessel for restaurant operators on the River Liffey in Dublin IRL.


In October 2005, we cradled and delivered the Sparkman Stephens 40 COTTON BLOSSOM from Ireland to
Australia.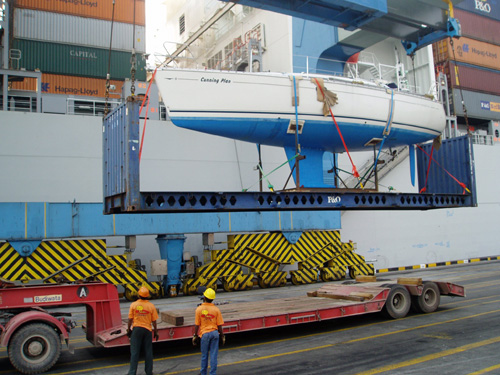 In September 2004, we shipped the Jeanneau Sun Odyssée 34,2 sloop CUNNING PLAN from
Almere, Netherlands, to the Royal Selangor Yacht Club, Port Kelang, Malaysia.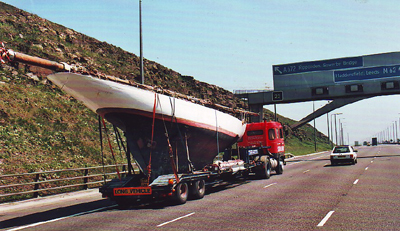 We repatriated the 47ft 1912 Anker & Jensen IRC 9m sloop TORRIDON [formerly LO III] after a breakdown in the
Caledonian Canal. Sealand lifted her, cradled her, and delivered her by road to Norway.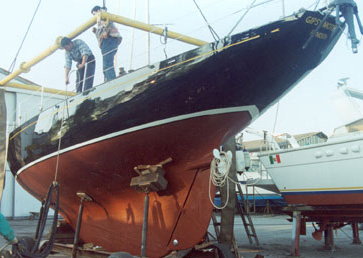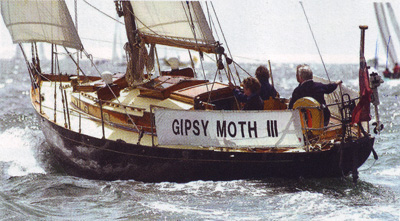 We rescued Francis Chichester's 1958 GIPSY MOTH III - unseaworthy in Gibraltar - hauled across the Sierra Nevada for restoration in North Wales GB.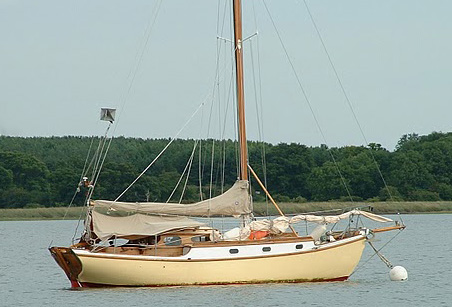 recovered the 8.3 m wooden sloop EGRETTA - impounded in the Corinth Canal, Greece - hauled home for repairs at her birthplace in Maldon, Essex, GB.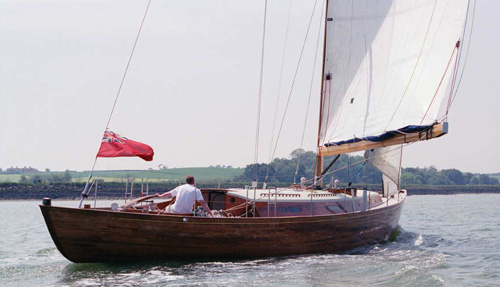 repatriated the 21.3m modern classic cold-moulded wooden sloop MADAM, dismasted in the Skagerrak, delivered by road trailer from Risor, Norway, to Levington, Suffolk, England.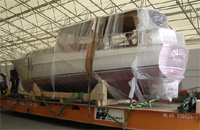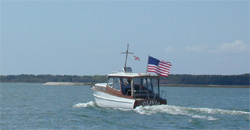 transported the restored Danish motor yacht OLIVIA from Estonia to Beaufort, South Carolina, USA, in 2003.

recovered, cradled and deliverered the Albin Vega sloop NUIT BLANCHE from Marseille-lés-Aubigny, France, to Melbourne, Australia, in January 2005.

rescued the stolen and stranded cruiser-racer BRIGAND OF MERSEY [Knud H. Reimers, Stockholm, 1955] - hauled from Barcelona E to Cheshire GB for refit.
salvaged the holed 12m blue water cruiser WITCH OF ENDOR from a beach in Loch Ryan, Scotland - lifted over a rock, winched up the beach, craned to our trailer - delivered for repairs in the front garden of a house in Manchester GB

Click HOME for more about Sealand or click on FORMS to give us the vital details of your project